How to Get Better Industrial Rollers from Your Roller Manufacturer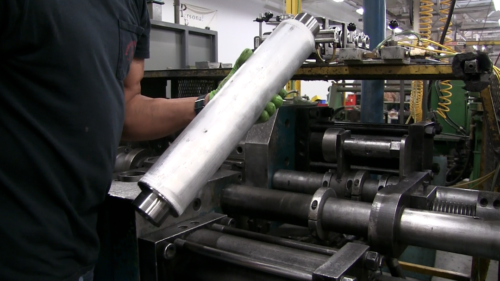 Are you happy with the quality of the industrial rollers you're buying? Does your roller manufacturer provide fast enough turnaround times? Low enough prices? If not, you may need a better process for reviewing their offerings and your design drawings prior to production.
Fully knowing your roller manufacturer's capabilities and ensuring that they have a clear understanding of your roller design has the potential to reduce defects, cycle time, and total cost. To determine these, let's examine some of the questions you should ask about your roller manufacturer, and the questions they should ask you.
Do they meet manufacturing standards?
Manufacturing standards make a huge difference in both roller quality and performance. Look for a roller manufacturer that is ISO 9001 certified. This quality benchmark for manufacturing and engineering establishes essential standards for production quality, materials, and testing in most industries.
Also, find out if they offer competitive capabilities, such as cutting edge manufacturing processes. For example, we're able to keep our customers competitive with their roller purchases due to inertia friction welding. This innovative welding technique uses significantly less raw and expensive materials and reduces the time it takes to do only CNC machining.
Will they learn your business?
Are you confident that your roller manufacturer understands your business? Are they willing to work extensively with you from the beginning to understand your applications? In order to achieve better results on your roller purchases, there needs to be a strong, communicative relationship between your company and supplier. Avoid buying from a cookie-cutter production house that doesn't spend the time to ask specific questions about your end-use.
Can you provide complete drawings?
Can your roller manufacturer work from accurate and complete drawings? Have your engineers reviewed all drawings and parameters for accuracy and achievability? Doing this ensures that your parts will be manufactured correctly. It also saves a significant amount of time on repeat orders. Below we will walk through some of the common causes for problems in this area and the solution.
Problem: Outdated Design Drawings
If your roller designs aren't complete, there is little chance that the end product will meet your specifications. This begs the question as to why any design drawings wouldn't be complete. A possible answer is because many buyers haven't changed the kind of roller they're using in decades, which means their roller drawings aren't being regularly updated.
Take this scenario for example: Your engineers are always making adjustments to your component designs based on new knowledge. If your business has been around for a long time, and you've seen engineers come and go, that knowledge is likely to have been lost instead of adjusted on your roller drawings. Your specifications may have improved and developed over the years, but your drawings have remained the same, which leads to outdated and inaccurate end results.
Solution: Adjust Designs Before Building Parts
To rectify defects caused by inaccurate drawings, review them with your roller manufacturer before they start building your parts. During this review, they can address potential technical inaccuracies. They may be able to point out errors and replace them with your actual requirements. This way, they can fix drawings, adjust your specs for finishes, fits, etc. It's worth getting this right at the beginning stages so that your finished product performs correctly the first time.
Ready for better quality industrial rollers?
If building high quality rollers at reduced time and cost sounds interesting to you, contact us. During our conversation we can discuss feasibility for your application, potential improvements and savings, and determine if we are the best-fit provider to manufacture your rollers.
Related Posts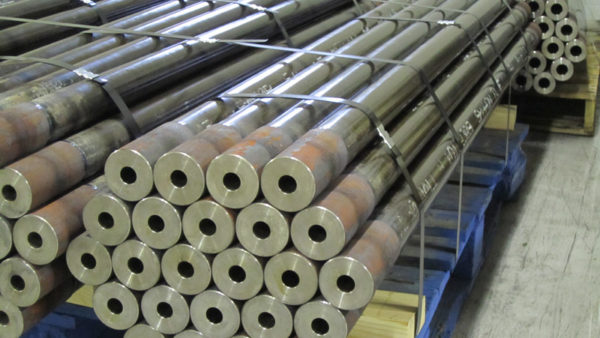 April 11, 2018
What is Inertia Friction Welding? Inertia friction welding is a solid-state welding process that joins materials by using rotation and friction to generate heat, and lateral force to plastically displace material and fuse the workpieces together. Since its early development,…