Custom Roller Designs by Pierce Industries
Rollers are the heart of the Packaging Industry. Give your clients a healthy heart, with Precision Rollers from Pierce.
Request a Conversation with a Roller Specialist
Custom Designs Call for Custom Manufacturing
What makes us stand out from the rest?
We use

Inertia Friction Welding

allows us to design rollers in ways that traditional machining processes cannot

We employ

Cylindrical Roll Forming

  

engineers more rollers in less time and uses less material

We have 19

CNC Machines

we can handle large orders and get your designs completed on time and on budget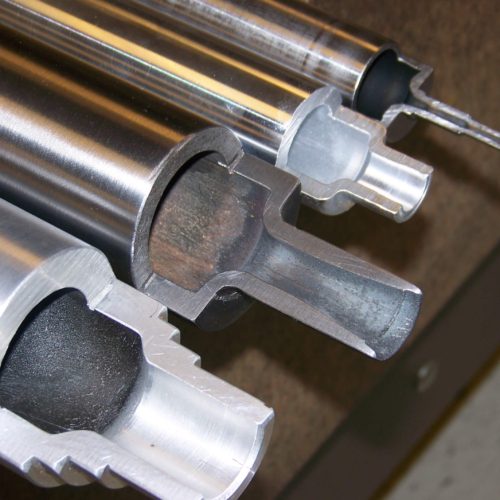 Benefits of Pierce Industries Precision Roller Manufacturing
✔️ Innovative process reduces waste – saving you money
✔️ Less wastes means lower material cost
✔️ Automation reduces need for MIG/TIG welding
✔️ Increased profit margins
We Focus on Improving Industrial Rollers
The advantages of Pierce Industries is our capability to use a combination of methods to manufacture rollers that perfectly suit your application.
Tell our engineers what you need and let us improve your roller designs.